Council for Public School Improvement
Welcome to CPSI!
The Council for Public School Improvement is a public school/university partnership between Kansas school districts and the Kansas State University College of Education.
CPSI was established in 1986 and focuses on enhancing the quality and effectiveness of public school instruction and student achievement through targeted professional development.
---
Mark your Calendars for the
2019-2020 Effective Schools Conference Series!
Please see the Conference page for descriptions and registration information.
September 26, 2019
Project-Based Teaching:
Classroom Strategies for Deeper Learning
Dr. Suzie Boss

November 20, 2019
Reimagining Classrooms:
Students as Leaders and Teachers as Learners
Kayla Delzer
February 19, 2020
Childhood Trauma and the Neurosequential Model in Education
Steve Graner
CANCELLED: April 2, 2020
Personalized Learning:
A Journey Towards Learner-Centered Education
Brenda Vogds
---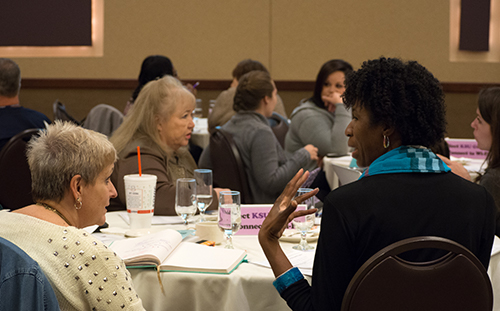 November 2016 participants in discussion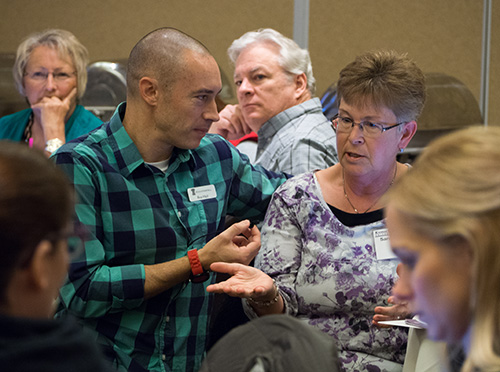 Pete Hall takes questions from November 2016 CPSI Conference participants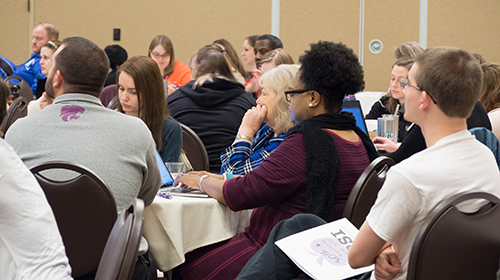 Participants listen to Jaymee Herrington at the February 2017 CPSI Conference