Call Me MISTER Program
Mission
The mission of the Call Me MISTER (acronym for Mentors Instructing Students Toward Effective Role Models) Initiative is to increase the pool of available male teachers from a broader more diverse background particularly among the state's lowest performing elementary schools. Student participants are largely selected from among under-served, socio-economically disadvantaged and educationally at-risk communities.
As graduates, students are expected to have an impact by returning to critical need schools and communities to pursue their professional careers. It is expected a MISTER who completes the program and becomes certified to teach will assume a teaching position in a public school and teach one year for each year they received financial support from the Call Me MISTER program.
Tuition Information: See the Cashiers and Student Accounts website for tuition and fee schedules.
---
Scholarship Opportunities
Due to the gracious donation of a donor, the Call Me MiSTER program has been awarded funds that further the mission and goals of the program at K-State. A portion of these funds is available to assist students in the form of scholarships.
Questions about the scholarship can be directed to:
Marcus Kidd, Assistant Director of Enrollment Management
& Institutional Partnerships
mkidd@k-state.edu
785-532-5578
---
About the Program
The Call Me MISTER program was established at Kansas State University in 2016. The current MISTERS gain relevant leadership and mentorship training through well-designed academic and social activities.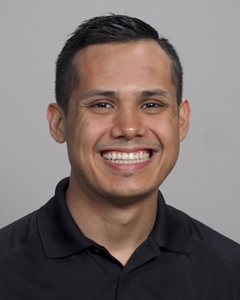 Javier Martinez
Program Coordinator
martijay@k-state.edu
785-532-5524



---
Admission to the K-State Call Me MISTER Program
Interested students should email: kstatefutureteachers@k-state.edu
See the K-State Admissions Requirements page for more information.
Admissions Requirements for the Teacher Education Program
Students in the College of Education begin in a curriculum described as pre-professional, either elementary education pre-professional (EDPPE) or secondary education pre-professional (EDPPS). In this curriculum, students will complete 42-50 semester hours of general education and prerequisites for the professional courses. Upon completion of these semester hours, as well as the requirements listed in the following sections, students will be eligible to make formal application to the teacher education program. At that time, the curriculum will be changed to a degree track curriculum in either elementary or secondary education.
Please see Admission Requirements for Teacher Education for additional information on requirements.