Empower with Tech
Friday, June 11, 2021
Check-In: 8:30-9:00 a.m.
Workshop: 9:00 a.m. – 12:30 p.m.
Format: Zoom
Cost: $40.00
Register Online
http://commerce.cashnet.com/edudean
Y
purple
large
block
Register Online
Spend a Friday morning learning about new tools and new ideas that you can immediately use to invigorate your creativity, improve your lessons, and impress your students. Tony Vincent presents two terrific topics in an interactive online workshop with built-in time to experience activities and to make your own creations.
About the Presenter – Tony Vincent
Tony Vincent is a former fifth grade teacher who has been self-employed as a presenter and online educator for 15 years. Tony went back to the classroom to teach fifth grade for the 2018-2019 school year. While he's proud to have lead workshops and presentations in almost all 50 states, empowering students to be creative thinkers is his favorite professional accomplishment. Currently he spends his days at home with his twin second graders as they attend school virtually. Tony is a prolific sharer, approachable, and consistently selects practical tools and strategies for teachers that can be implemented right away.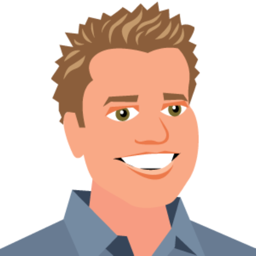 Find Tony online at learninginhand.com

Electrify Any Lesson
Turn a potentially boring lesson into a brilliant one! Make learning irresistible by hooking your students' senses, connecting to background knowledge, making predictions, and building mysteries. Experience pixelated pictures, redacted text, research scrambles, locked content, customized Mad Libs, mystery maps, emoji messages, and other inviting ways to captivate learners.

Animate Learning with GIFs
Bring content to life through animation! You probably know how to find exciting animated GIFs online, but how about creating your own? Teachers and students can create animated GIFs to grab attention, illustrate ideas, break down a process into steps, show a sequence, and make content memorable. Learn how to create your own animated GIFs about any subject with free online tools, including with Google Slides.
Questions?
Cyndi Kuhn, Empower with Tech Coordinator – cyndidk@k-state.edu