EduCATion Today: The Issues and The Experts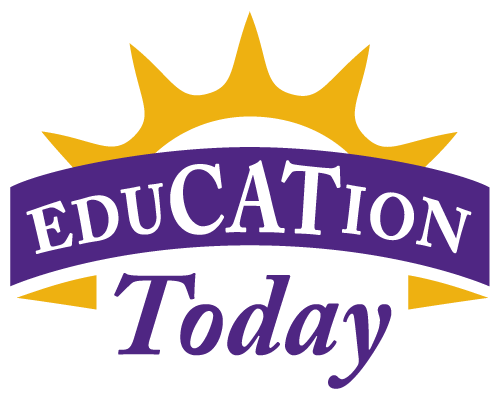 EduCATion Today: The Issues and The Experts is a web series addressing current issues in the field of education hosted by Dean Debbie Mercer. Experts from both on and off campus will weigh in on current issues ranging from inclusion and diversity to school finance, in the hopes it serves as a prompt for positive discussion for students, teachers, administrators, parents and policymakers.
Also see the Education Today Playlist on our YouTube channel.
Dr. Shelbie Witte, 2017 College of Education Alumni Fellow, is the Chuck and Kim Watson Endowed Chair and Associate Professor of Adolescent Literacy and English Education at Oklahoma State University. She serves as director of the OSU Writing Project, a network site of the National Writing Project, and research director of the Initiative for 21st Century Literacies Research, an online think- tank of 21st century literacies researchers.
Dr. Kern Alexander, Excellence Professor in the College of Education at the University of Illinois and Editor of the Journal of Education Finance discusses the importance of investing in education.
Lecia Brooks, Outreach Director at the Southern Poverty Law Center in Montgomery, Alabama, discusses ways for teachers to make their classrooms more equitable for all students.
Brooks Barta, 2016 College of Education Alumni Fellow, talks about his experiences as a teacher and coach at Holton High School.
Matt Christiansen, K-State alum and teacher at Blue Valley Northwest High School in Overland Park, KS, speaks about his experiences as a dyslexic individual in school and his work as a learning disabilities advocate.
Dr. David C. Thompson, Chair of the Department of Educational Leadership and Elvon G. Skeen Endowed Professor. In 2012, he was named a Distinguished Fellow of Research and Practice by the National Education Finance Conference (NEFC), and in 2013 he received the NEFC Lifetime Achievement Award. Thompson discuuses his work in Kansas school finance throughout his career.
Dr. Trina Harlow, 2015 Kansas Art Education Association Higher Education Educator of the Year, talks about the importance of artwork in the classroom and current legislation that is having an impact of the future of art in Kansas schools.
Dr. Sonia Nieto, renowned educator, author, and Professor Emerita at the University of Massachusetts, Amherst, talks with Dean Debbie Mercer about her work in Social Justice Education. She also gives excellent advice for all beginning teachers about keeping yourself focused and happy while teaching.
Dr. Randy Watson, Kansas Commissioner of Education, discusses school finance concerns, teacher shortages (perceived and real), and the powerful role teachers and administrators play in educating Kansas youth.
Dr. Bette Grauer, Assistant Dean for Retention, Diversity and Inclusion in the College of Engineering at K-State, speaks of her work in engineering education.
Dr. Robert Hachiya, Assistant Professor of Educational Leadership in the College of Education, spent several years as a teacher in the Ell-Saline (KS) school district and as an administrator in the Topeka (KS) Public Schools. He is the author of The Principal's Quick-Reference Guide to School Law: Reducing Liability, Litigation, and Other Potential Legal Tangles. In this episode Dr. Hachiya discusses what school safety looks like today and some of the pressing concerns that administrators face with school safety.
In this episode, Dr. Raymond Doswell, College of Education 2015 Alumni Fellow and Vice President of the Negro Leagues Baseball Museum in Kansas City, Missouri, discusses the creation of the museum and the 25-year partnership between the College of Education and the museum, including the curriculum materials the college developed for teachers as an introduction into diversity.