2021 Education Symposium
October 28, 2021
Virtual & Face to Face
Teaching After the Pandemic
Stay tuned for Registration!
2021 Schedule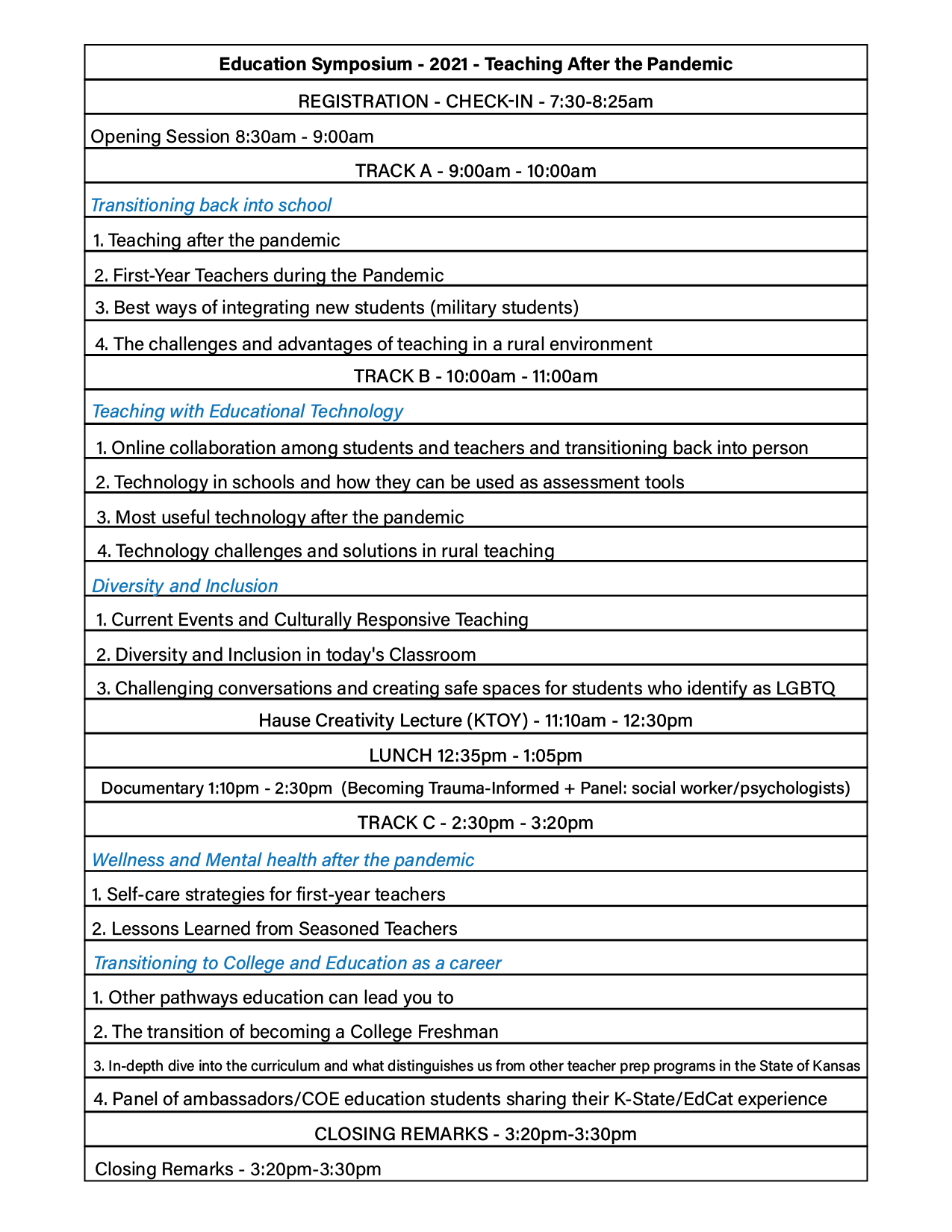 Since 1988, students representing the College of Education have organized and held an exceptionally well-received symposium as a major professional development activity.
If you have any questions regarding the 2021 Education Symposium please contact, Ana Mendonca at mendonca72@ksu.edu or Taylor Witte at twitte@ksu.edu , Symposium Coordinators.