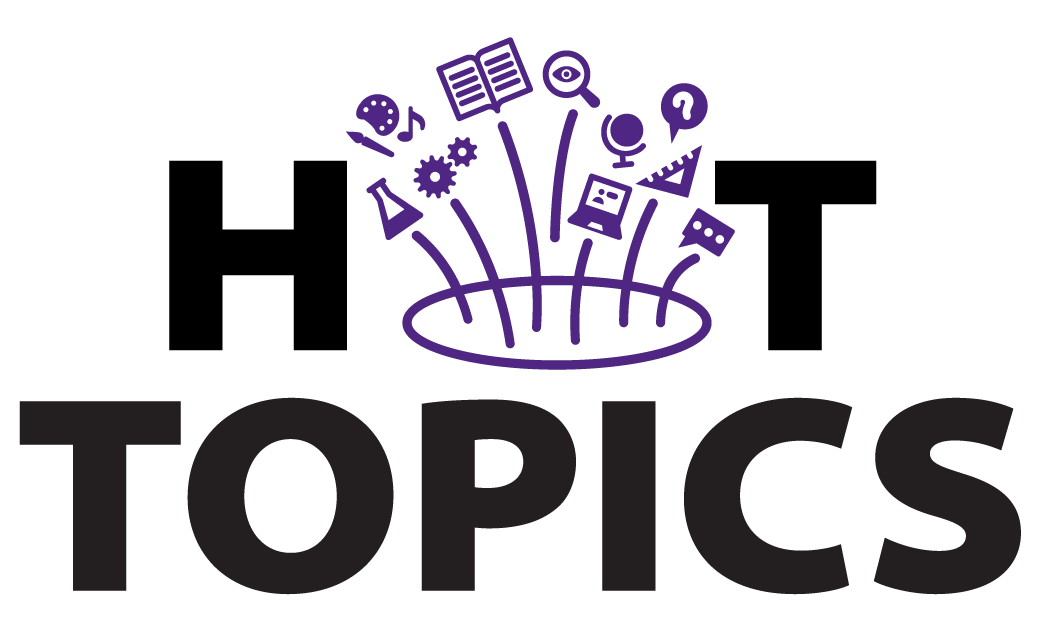 Hot Topics
Identity. Impact. Inspiration.
The Hot Topics series provides EdCats and our educational partners opportunities to engage in professional learning focusing on topics such as professionalism and self-care; diversity and globalism; classroom pedagogy; and research and reflection. Students can earn professional development hours through participating in the activities associated with each session.
Current Hot Topics
Check back here for future topics!
Previous Hot Topics
Yes, You Can (And Should) Be A Teacher Leader Who Will Help Advance Diversity, Equity, And Inclusion For All Students - Dr. Robert Hachiya
A Day in the Life of a First-Year Teacher: A Panel Discussion - Tracey Conway
Activities for Earth Day - Population Education
Working with LGBTQ+ Students in Schools - Seth Dills
What does fluency in Math really look like? What every K-12 Teacher needs to know - Dr. Sherri Martinie
Political Noise, CRT, and School Governance: A Federalism Perspective - Dr. Stephen Schecter, Russell Sage and Dr. Tom Vontz
Presenting at the Research & Creative Activities Fair - Suzanne Porath
SPED and the Military Child - Nicole & Dustin Meritt
Helping the Helpers: Offering Social-Emotional and Trauma Responsive Support in Schools

KSFB Session - People and the Planet: K-12 Lessons to Teach the Why - Behind Climate Change - Hands-on Workshop

International Education: Perspectives from Equadorian Educators

A Soldier's Life Journey: Immigrant, Soldier, Husband & Father - Sergeant Major Dominic Baruelo

Teachers Facing Tough Choices: Strategies for Making Decisions

KSFB, COE, and Department of English present - Dr. Debbie Reese's lecture Indigenous Peoples: Past, Present, and Future

Subbing with USD 383 with Dr. Paula Hough; Executive Director Teaching and Learning for USD 383

and Diane Murphy, Assistant Director and Licensing Officer

The Military Child and Family with Dr. Keith Mispagel, Superintendent of USD 207; and Tyler Fowler, Principal USD 207