Rural Education Center Affiliated Faculty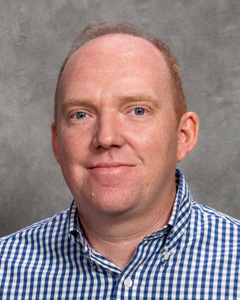 J. Spencer Clark, Director – jspencerclark@ksu.edu
J. Spencer Clark, is Director of the Rural Education Center, and an Associate Professor of Curriculum Studies at Kansas State University. Much of his research has focused on promoting teacher and student agency through problem-based learning curriculum and problem-based learning experiences that utilize aspects of digital communication, inquiry, collaboration, and personalized learning. He has provided curriculum design support and personalized learning experiences to rural and urban teachers in Indiana, Utah, and Kansas, as well as multiple countries. His current research is focused on teacher education redesign, school curriculum redesign in rural contexts, and developing inquiry-based curriculum to enrich students' problem-solving skills.
Lori A. Goodson – lagoodson@ksu.edu
Lori A. Goodson, Assistant Professor of Curriculum and Instruction with the College of Education at Kansas State University, is Assistant Director of the Rural Education Center. She also is the university coordinator for the STEM Summer Institute and the Virtual Summer STEAM Academy. A National Board Certified educator with a background in middle school and high school teaching, she has published articles and presented at the state, national, and international level and was co-editor of a national journal. Goodson is a product of a small rural school district in Missouri, and was a newspaper editor in Missouri, Kansas, and North Carolina for two decades. Her research interests include rural education, literacy at the secondary level, and middle school education.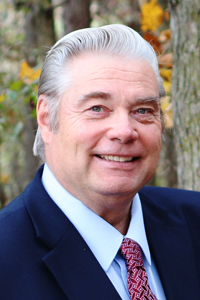 Dr. Hobart Harmon – hlharmon@ksu.edu
Dr. Hobart Harmon is a leading expert on public education in rural America and Leader of Strategic Advancement at Intermediate Unit 8 in Altoona, PA. Harmon also holds a courtesy appointment as a Senior Research Associate in the Department of Educational Leadership at Kansas State University. A former director of two investing in innovation (i3) projects ($6 mil.) funded by the U.S. Department of Education, previous positions held by Dr. Harmon include Executive Assistant to the State Superintendent of Schools, high school agriculture teacher, university visiting professor, Regional Ed. Lab. R&D specialist, ERIC Clearinghouse on Rural Education and Small Schools' interim director and associate director, and state Rural Development Council vice-chair. Additional academic courtesy appointments include as an adjunct Associate Professor of Educational Leadership at Penn State University, where he affiliated with the Center on Rural Education and Communities, and as a Graduate Faculty Scholar in the College of Graduate Studies at the University of Central Florida, where he served as co-director of the Institute for the Advancement of Research, Innovation and Practice in Rural Education. Harmon is a twice recipient of the National Rural Education Association's Stanley A. Brzezinski Memorial Rural Education Research Award. An author of numerous rural education articles, Harmon also serves on the editorial board of The Rural Educator and as a reviewer forthe Journal of Research in Rural Education. Dr. Harmon earned Ph.D. and Master's degrees from The Pennsylvania State University, a Master of Science degree from The Ohio State University, a Bachelor of Science degree from West Virginia University (Magna Cum Laude), and an Associate degree from Potomac State College of West Virginia University. He resides in Timberville, VA.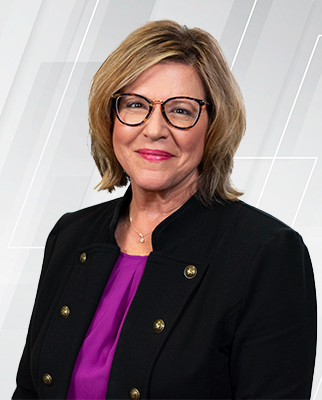 Dr. Tonnie Martinez – tonnie@ksu.edu
Dr. Tonnie Martinez is an Assistant Professor in the Department of Curriculum and Instruction in the College of Education at Kansas State University. She currently serves as Executive Director of the Council for Public School Improvement and coordinates the Office of Innovation and Collaboration. Dr. Martinez grew up in rural Kansas and began her teaching career in the small high school from where she had graduated. The diversity and work ethic of a rural lifestyle has informed her teaching and research. Her research includes teacher readiness for accommodating English learners, equity and access for all learners, and the impact of COVID on pre-service and in-service teachers. As an educational consultant, Tonnie works with state departments and school districts on Office of Civil Rights compliance and equity audits. Her professional development topics include teaching strategies for diverse learners, paraprofessional development, and evaluation of curriculum and instruction for bias and sensitivity. Her service to education includes KSDE Standards writing teams and she is a national examiner for the Council for Accreditation of Educator Preparation. Dr. Martinez serves as a Co-Principal Investigator on a multi-million-dollar research study for the U.S. Department of Education on place-bound students and a state funded research project for the Kansas Board of Regents to support student teachers in rural schools.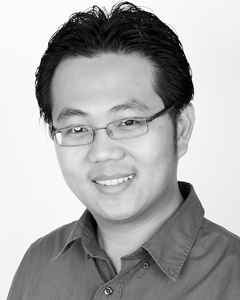 Dr. Tuan Nguyen – nguyetd1@ksu.edu
Dr. Tuan Nguyen is an assistant professor in the Department of Curriculum and Instruction at Kansas State University. His main research interests include teacher education policy and teacher labor markets, particularly as they relate to the rural space. For instance, he has examined how rurality is defined and used in the literature as well as how teachers turn over in rural schools and rural states and what factors are associated with retaining teachers in these areas. He is also the associate editor of the Online Journal of Rural Research and Policy, a peer-reviewed journal dedicated to rural places and spaces.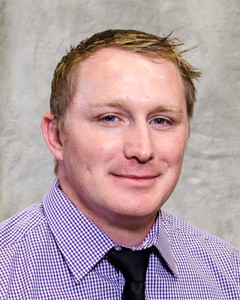 Alex Red Corn (Ed.D) – aredcorn@ksu.edu
Alex Red Corn (Ed.D) is a citizen of the Osage Nation, where he is a member of the Tsi.zhu.wah.shtah.geh (Gentle Sky/Peacekeeper) clan, with family roots in the Wa.ha.xolin district near Pawhuska, Oklahoma (USA). In the College of Education at Kansas State University, he serves as an Assistant Professor of Educational Leadership, Coordinator of Indigenous Partnerships, Co-Chair of the Indigenous Faculty and Staff Alliance, Executive Director of the Kansas Association for Native American Education (KANAE) and Program Coordinator for the Qualitative Methods Graduate Certificate.His scholarship and service are focused on building capacities for Native nations to take on a more prominent role in the education of their citizens.As a member of the College of Education faculty, Dr. Red Corn has consulted with school and tribal leaders across the region on variety of topics related to education of Indigenous peoples.He has also developed a partnership program with the Osage Nation that has graduated two cohorts of Osage leaders with master's degrees in Educational leadership. Additionally, Dr. Red Corn teaches courses in qualitative research methods, specializing in critical Indigenous approaches to research and autoethnography.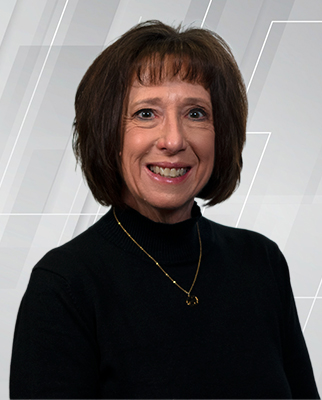 Dr. Vicki Sherbert –sherbev@ksu.edu
Dr. Vicki Sherbert, Assistant Professor, holds three degrees from KSU College of Education (BS '85; MS '94, Ph.D. '11). Before joining the College of Education faculty in 2013, she taught in rural schools for 28 years. As a product of rural education, she has a passion for supporting rural communities and celebrating their rich diversity and resources. She currently teaches and supervises preservice teachers in English Language Arts, Journalism, and Speech/Theatre education and teaches graduate courses in diversity, literacy, and learning strategies. Her research interests include teacher education, adolescent literacy, place-based writing, and rural education.
Contact Us
Rural Education Center