Listen and You Can Hear the Call,
the Journey of Kansas State University's Bluemont Bell
Written by Nancy Hause, edited by Debbie Mercer, and Patrice Scott.
All profits from the sale of this book will benefit K-State students preparing to be educators in the College of Education. We thank you for your support!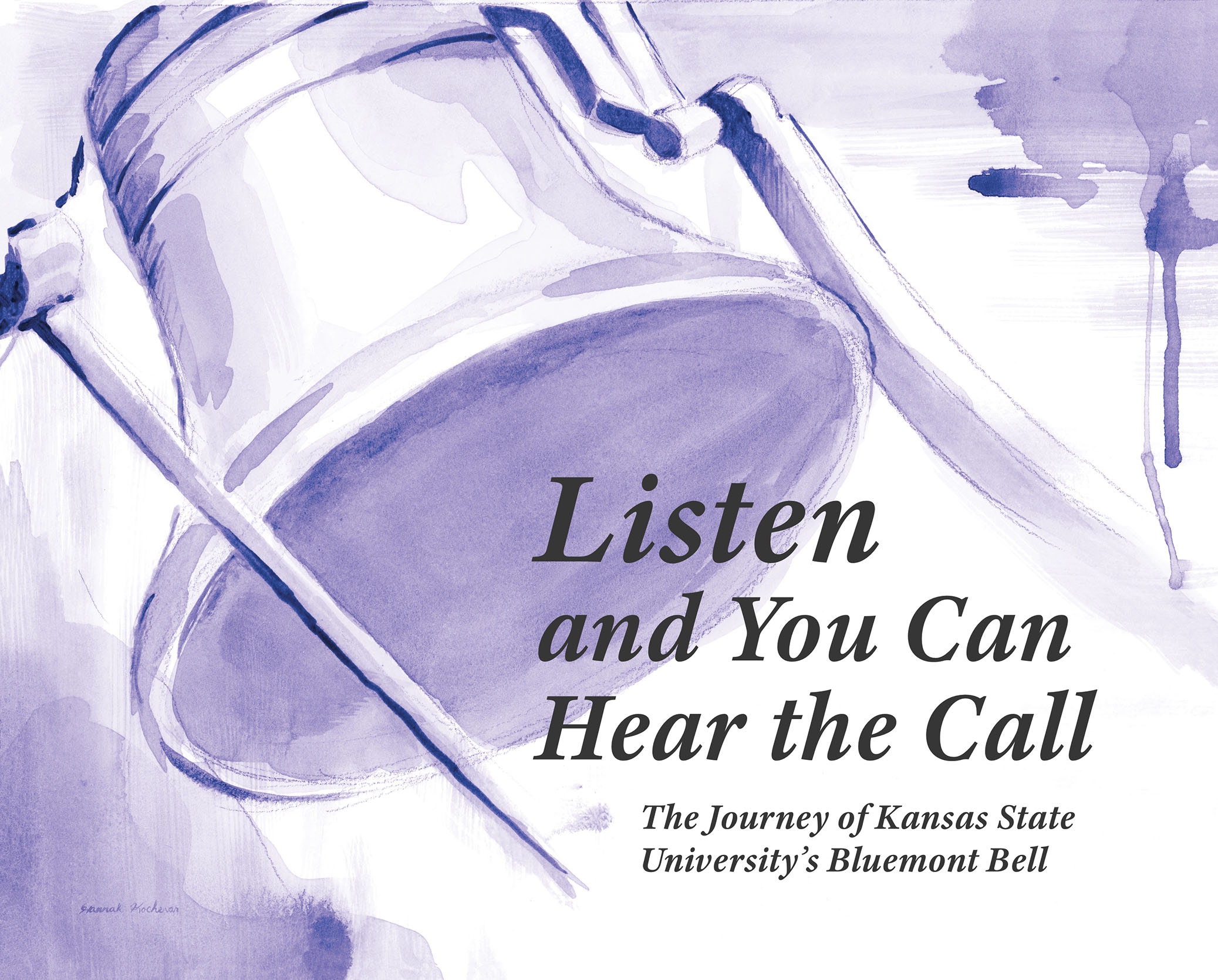 PRICE: $10.00 each
(includes shipping)
TO ORDER:
Mail your check (make payable to the KSU Foundation) along with your shipping address to Pam Monroe, Dean of Education's Office, 1114 Mid-Campus Dr. N., Bluemont Hall 006, Manhattan, KS 66506.
Books can also be purchased in the Dean's Office, Room 006 Bluemont Hall.
Any questions, Please email Pam Monroe at pmonroe@ksu.edu.
Take a journey through time!
Our history is what ties us all together as well as defines our future. "Listen and You Can Hear the Call, the Journey of Kansas State University's Bluemont Bell" was written by Nancy Hause (KSU Alumni, 1982). Hause pens the story of the Bluemont Bell and the impact it continues to have so many years after its first ringing in 1863. The historic Bluemont Bell can now be found in front of Bluemont Hall in the Holen Courtyard. This special book takes you on the journey from a piece of metal being transformed into a bell through the written word and unique pieces of art. Future teachers enrolled in the College of Education help make history come to life through beautiful renditions of the Bluemont Bell. All illustrations are straight from their imagination. The bell is very special to College of Education students who hear the bell rung as a welcome to the college and then experience ringing it themselves at commencement. Now, we can all hear the call and learn about the history of the historic Bluemont Bell.