Diversity Initiatives

The College of Education's longstanding commitment to diversity can be seen throughout the collective work of its departments, centers, and programs since the early 1990s.
With the leadership and support of Dean Debbie Mercer, the College of Education has built upon this legacy with new innovative programs and augmentations to existing programs that enhance diversity – within the college, the university, the state, and the region.
Guiding these initiatives is the vision statement for the college: "Preparing educators to be knowledgeable, ethical, caring decision makers, in a diverse and changing world." While there are numerous noteworthy programs and initiatives going on in the college, we encourage you to read about some of our key efforts below.
Professional Development Opportunities
Our College has a proud history of providing professional development opportunities – in the form of summer institutes, book studies, guest lectures, and workshops – for faculty, staff, graduate teaching assistants, and students.

Recruitment and Retention of Diverse, Faculty and Staff
The College of Education strongly believes that a "a diverse and changing world" requires the efforts and perspectives of individuals from different backgrounds and identities. To affirm our vision statement, the College draws from a number of offices and initiatives to recruit and retain talented individuals from diverse backgrounds.
This guide and the resources provided with it exist to help K-State faculty engage in difficult and necessary conversations, to serve all of our students and to fully realize our Principles of Community.
Important Dates and Events
Exciting and educational events promoting diversity and inclusion are happening all around us! K-State and the College of Education lead the way celebrating these important occasions.
Tuesday, October 4, 2022 8:30 a.m. – 3:00 p.m. K-State Campus
Thursday, October 6, 2022 5:30 – 6:00 p.m. Beach Museum of Art
Monday, October 10, 2022 9:00 a.m. – 3:30 p.m. KSU Alumni Center
Tuesday, November 1, 2022 6:30 – 8:30 p.m. Virtual
Monday, November, 14-Wednesday, November 16, 2022 K-State Campus and Virtual
Monday, January 23-Friday, January 27, 2023 K-State Campus
Tuesday, January 24, 2023 3:30 – 5:00 p.m. Alumni Center Banquet Room
Thursday, January 26, 2023 11:30 a.m. – 1:00 p.m. Alumni Center Ballroom
Friday, January 27, 2023 11:30 a.m. – 1:00 p.m. K-State Student Union
Thursday, January 26 - Friday, January 27, 2023 1:30 p.m. Student Union/MLK Jr. Bust
Tuesday, February 7, 2023 9:00 a.m. – 2:30 p.m. K-State Student Union
Throughout entire school year On Campus & Virtual
Ongoing list of KSU Diversity Events
Visit the Diversity Calendar to see all important dates and events that are happening here at K-State, locally, nationally, and internationally! If you know of an important date or event that should be added to the calendar, please feel free to contact Diversity Point Person, Pedro Espinoza at pedro1@kstate.edu to have them added to the list!
Diversity Staff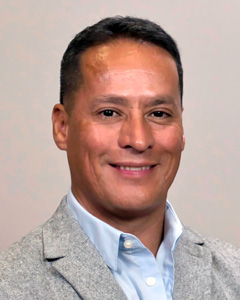 Pedro Espinoza, Diversity Point Person – pedro1@k-state.edu
Pedro is currently a Teaching Assistant Professor in the College of Education. As the College of Education Diversity Point Person, Pedro is responsible for a number of duties related to the college's strategic planning of diversity and inclusion initiatives. In this position, Pedro also acts as the liaison between the College and the President's Commission on Multicultural Affairs, where he collaborates with Diversity Point People from across the University to set diversity goals and policies, under the guidance of the University's Chief Diversity and Inclusion Officer. Pedro has served as the College's Diversity Point Person since 2018.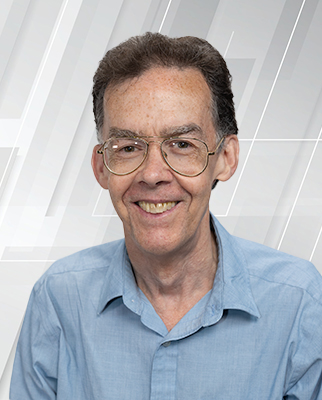 William Hall, Graduate Diversity Coordinator – whall@ksu.edu
William is a Graduate Teaching Assistant serving as the Graduate Diversity Coordinator. He is a Manhattan native, and is a graduate of the undergraduate teacher training program at K-State. He has previously taught high school math in southwest and southeast Kansas. He is beginning work on a master's degree in curriculum and instruction here at K-State, and plans to eventually earn a Ph.D.