2020 School Counseling Camp: Soaring to New Heights
The 2020 camp was held May 26-27, 2020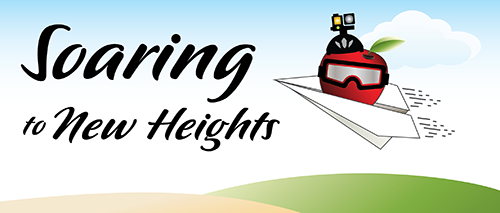 Keynote Presenters
Tara Brown

"The Connection Coach" and award-winning educator, author, speaker

Tara Brown is president of Learner's Edge Consulting and an award­-winning educator, author and international speaker. She holds a master's degree in administration and supervision and is a nationally certified personal trainer. Known as 'The Connection Coach', Tara's 30-­year professional journey as a teacher and coach has taken her coast to coast from rural Florida to gang territory in California and to one of the largest high schools in Tennessee with over 40 countries represented. She's worked internationally with teachers and youth in Dubai and Beirut.

During the 1990's, Tara worked with Communities in Schools, the leading nonprofit dropout prevention organization in the nation, and established a successful program at Lindbergh Middle School in Long Beach, California. She worked closely with at-­risk teens, many of whom were entrenched in the gang lifestyle, and helped empower them with leadership and life skills to reshape their view of the future.

In 2005, Tara played a key role in piloting a leadership development program at Antioch High School in Nashville, Tennessee, targeting non­traditional leaders. Because of the success of this program, it expanded to all high schools in Davidson County and earned Tara the Pioneer and Teacher of the Year awards in 2006. Since leaving the classroom, Tara's passion and humor continue to drive her work with adults around the globe. Her goal is to motivate, inspire and better equip adults with the ability to connect and have meaningful relationships with kids of all ages, so their potential can truly be unleashed.

Brian Coleman

School Counselor and Counseling Department Chair, Jones College Prep (Chicago, IL) and 2019 ASCA School Counselor of the Year

Coleman is a graduate of Northwestern University and DePaul University. He has served as a school counselor at Jones College Prep since 2014. A former actor, Coleman found his love for education and students while performing with About Face Theatre company and its youth talk-back program. These programs encouraged him to earn his master's degree in education and pivot into the school counseling field. Coleman recognized that serving as a school counselor would afford him with daily opportunities to "support, validate and affirm the next generation of leaders and change agents."

As the faculty sponsor to JonesPride, the school's LGBTQA+ student organization, Coleman became aware of students' frustration about the lack of resources, relationship support and inclusive language for gender and sexual minorities in the freshman sexual health curriculum. In response, Coleman collaborated with the Student Government Association to spearhead a revised sexual health education program for 377 sophomore students. The program's success is leading to potential expansion opportunities to freshman, junior and senior students.

Coleman's holistic approach to school counseling at Jones College Prep includes advocating for expanded education and knowledge for students as well as school staff. According to vice principal Plunkett, in addition to postsecondary planning and academic planning, Coleman has a strong commitment to ensuring the school provides interdisciplinary social/emotional learning supports for all students.

"As a school with college in our name, there tends to be a great deal of focus and energy placed exclusively on students' college and postsecondary planning processes," Coleman said. "However, we have worked to create a broader awareness that students' holistic well-being is just as important to their current and future successes." Coleman, who earned his Licensed Clinical Professional Counselor (LCPC) designation in 2017, collaborated with the school team to create extensive social/emotional programming at the freshman level as well as enhanced the school community's awareness of social/emotional learning as an important facet of the high school experience.

Dr. Carolyn Stone

Professor of Counselor Education, University of North Florida

At the University of North Florida, Carolyn Stone she teaches and researches legal and ethical issues for school counselors. Prior to becoming a counselor educator in 1995, Carolyn spent 22 years with the Duval County Public Schools in Jacksonville, Florida where she served as a middle school teacher, elementary and high school counselor and Supervisor of Guidance. Carolyn was the 2006 President of the American School Counselor Association (ASCA).

Carolyn has chaired the last three revisions of the American School Counselor's Ethical Standards and is in her seventeenth year as ASCA's Ethics Chair. She was awarded the Mary Gerke Lifetime Achievement Award by ASCA in 2010 and in 2012 was awarded the Bob Myrick Lifetime Achievement Award from the Florida School Counselor Association. Carolyn has delivered over 600 workshops in all 50 states and 22 countries. She has authored six books, dozens of journal articles and serves the courts as an expert witness in cases involving school counselors.

Dr. Shari Sevier

Director of Advocacy, Missouri School Counselor Association (MSCA)

Dr. Sharon (Shari) Sevier is the Director of Advocacy for the Missouri School Counselor Association (MSCA). Prior to her position with MSCA, Dr. Sevier spent 30 years as a school counselor at every level, including work as adjunct faculty in Counselor Education in both New York State and Missouri.

Dr. Sevier served two terms as the Chair of the Board of Directors of the American School Counselor Association, and held many leadership positions in both New York and Missouri school counseling organizations. She is a Licensed Professional Counselor for the State of Missouri. A native of Central New York, Dr. Sevier earned her Certificate of Advanced Studies degree in Counseling Services from the University of New York at Oswego, and her doctorate in Counselor Education from Syracuse University.
Schedule (subject to change)
Tuesday, May 26
12:30 p.m. – Welcome
12:45-1:45 p.m. – Tara Brown Keynote
1:55-2:55 p.m. – Brian Coleman Keynote
3:05-3:55 p.m. –Breakout Sessions
Mindset/Resiliency: 2 Keys to Unleashing the Potential of our Youth
Presenter: Tara Brown
Benefits of Work-Based Learning
Presenter: Stacy Smith
LEGO-Based Play Therapy: Therapeutic Interventions with the World's Most Popular Toy!
Presenter: Nicole Carleton
Xello and the Integration of Social Emotional Learning
Presenter: Matthew Krawczyk
4:05-4:55 p.m. – Breakout Sessions
Building a Culture of Relationships
Presenters: Stephanie Litton, Brennan Eilert, and Casey Seyfert
Vaping Task Force
Presenters: Alicia Jackson, Mark Thompson, and Jordan Roberts
Implementing RAMP in an Internship Course
Presenter: Jessica Lane
Practical Strategies to Improve Student Attendance- School Counselors as Leaders in the Battle Against Chronic Tardiness
Presenter: Sophia Leno
Wednesday, May 27
8:15-8:30 a.m. – Welcome
8:30-9:30 a.m. – Dr. Shari Sevier Keynote
9:40-10:40 a.m. – Dr. Carolyn Stone Keynote
10:50-11:40 a.m. – Breakout Sessions
How to Include Art and Creativity
Presenter: Trina Harlow
Kansas Suicide Prevention, Response and Postvention Toolkit
Presenter: Myron Melton, Consultant, Kansas State Department of Education
A Career Development Day with Data
Presenter: Jean Ryan
11:50-12:40 p.m. – Breakout Sessions
Mindfulness and CBT
Presenter: Jana Biery
Reintegration: How To Be Ready
Presenters: Tana Arnold, Alicia Jackson, and Mallory Jacobs
Bridging the Gap: SEL Toolbox K-12
Presenters: Tara Walrod and Kirsta Meacham
1:10-2:00 p.m. – Breakout Sessions
How to Be an AWESOME Elementary School Counselor
Presenter: Mallory Jacobs
"Leave your problems at the door…" A philosophy we can have no more. Teaching your staff to be trauma informed.
Presenter: Chelcie Heitman
Blue Ribbon Task Force Recommendations.
Presenters: Noalee McDonald-Augustine and Kent Reed
2:10-3:00 p.m. – Breakout Sessions
The Magic of Calming Rooms
Presenter: Lyndsey Brown
After the Hurts: Combining Theory, Practice and Play to Build Resilience
Presenter: Rebeca Chow
Apply Kansas, Kansas Board of Regents
Presenter: Erin Wolfram
3:10-4:00 p.m. – Level Happy Hour Time
---
Sponsors:
K-State College of Education – Kansas State Department of Education – Kansas School Counselor Association
Questions? Contact Dr. Judy Hughey, jhughey@k-state.edu
---
NBCC-Approved Continuing Education
The Department of Special Education, Counseling, and Student Affairs (SECSA) at Kansas State University has been approved by NBCC as an Approved Continuing Education Provider, ACEP No. 4591. Programs that do not qualify for NBCC credit are clearly identified. SECSA is solely responsible for all aspects of the program.
---